Appointment Companion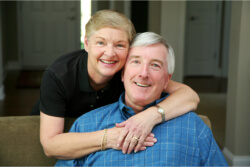 We know how important it is for your loved ones to have reliable company when heading to their doctor's appointments or any other important engagement they have scheduled. They need someone who can provide safety and security while on the road and is highly trained in handling emergency situations as well. They require someone who can listen and, at the same time, understand the instructions of health care specialists in the event of your absence.
Our appointment companions are just the caregivers your physically and health challenged loved ones need when they have to get out of the house and see their physicians and other health care specialists. They offer the quality care, safety, comfort, and peace of mind needed by elderly and disabled individuals when traveling.
If you wish to know more about this particular service, you may simply get in touch with us today. Give us a call at 352-227-1411 or send a message to administrator@abilitycareservices.com.