Services
Ability Care Services, Inc. provides choices for home health care solutions that serve the everyday needs of our clients and their families. We aim to promote independence and a high quality of life for those in our care, through the following services.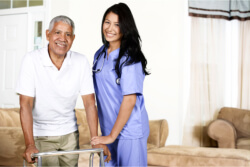 Skilled Nursing
Physical Therapy
Occupational Therapy
Speech Therapy
Home Health Aide
For questions and inquiries regarding any of these services, you may reach out to us today. Give us a call at 352-227-1411 or send a message to administrator@abilitycareservices.com.